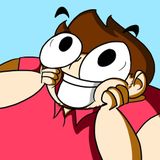 Sebastian S
Satire? Comedy? I'm Your Writer!
Writer in Los Angeles, California
My name is Sebastian Schug, or Nicolas M. Parker (pen-name) depending on the literary context. I am a satirical author, illustrator, and publisher from Los Angeles, California, and i'd love to help you out with your project(s)! Since sophomore year of high school, I have had the pleasure of being the main illustrator on the series of children's novels, The Adventures of Daniel! Since then, I have expanded my expertise and techniques to writing and producing my own original content, complete with set story arcs and characters. I have published through a variety of online services (Amazon, Barnes&Noble, iBooks, Kobo, etc.) as well as physical copies respectively. My websites will be made available down below! Feel free to get a glance of my writing, illustrating, or publishing style to see if i'd be the right fit for you! Any questions or comments? Feel free to shoot me an email at any time! Stay classy. * * * * * * Email:
[email protected]
Websites: www.....com / www.....com
Recommendations
Rene Ghazarian
Sebastian Shug is a hard-working, talented, dedicated person. He has an interesting way of looking at everyday life and is able to make the reader see things in a different light with a comical twist. Not only is he a talented writer, but he is also a talented illustrator. I highly recommend Sebastian!
Share This Profile
Find Writer in Los Angeles, California
More in Los Angeles, California