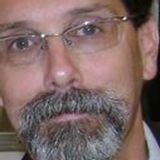 James W
I'm James. Mark Twain spoke of writing with "the right word" vs "a word". Please look it up. I like to write "lightning"!
Reasons to Hire Me
Commitment: to you, your message, your readers. Ask me.
Humility: I won't write anything too good to be edited. Ask.
Effectual: better listening leads to better writing. Ask me
Writer in Tonawanda, New York
I'll write almost anything, for almost anyone... anything that is honest and true, and helps a person become a better person... for anyone who demonstrates integrity and a concern for their fellow man. Together we can make the world a better place, right? So, I'll write your resume or schedule of play; your tweet, your instruction sheet, or your recipe sweet; your complete laundry list, shopping list, or medication list... (don't need a complete list? I'll write enough that they get the gist.) I'll write your tech manual, your P&L actual, and your everything contractual; I'll write your sincerest invitation, your most eloquent recitation, and, perhaps finally, I'll write your life's culmination... (your death notice, but that doesn't rhyme with "recitation"!) I'll write good. I'll write well. Most of all, I'll write such that effective, meaningful communication occurs between you and your audience. (Look again at Mr. Twain's words above.) I wrote the description you just read the very first day I discovered meetawriter...... Since spending a little bit of time familiarizing myself with the many facets of the site I will add the following to the paragraph above: I see many writers of, and many looking for writers for, "full length" projects such as novels, movie scripts, short stories, etc. I am not the one to take on such projects. I would be interested, and am confident that my skills would be a great asset, to partner on such projects as a proof reader/editor/refiner. Again I reference the Mark Twain quote and say to you... please allow me to work with you to make sure all of your work reaches the marketplace with the right words and the impact of lightning! Career-wise I have moved a lot. I have worked in non-profit and educational theatre, television, radio, and sales. Currently I do job coaching with people with disabilities. Writing has never been the core of my work, it has always been ancillary. I've written radio ads and promos, theatre advertising and public service spots, lesson plans and assessments, resumes, biographical sketches, and I enjoy creating cryptoquips for my 99 year-old mother to solve and enjoy. I look forward to working with YOU, crafting and wordsmithing to communicate your message with optimum impact. Thank you for taking time to read this!
Share This Profile
Find Writer in Tonawanda, New York
More in Tonawanda, New York