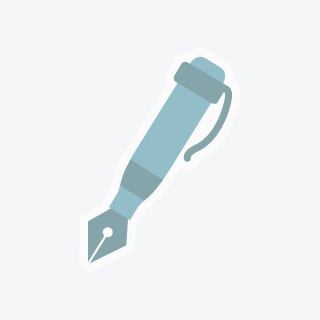 Coleman R
Creative Writer Needed for animated series
Austin, Texas
Last seen over a week ago
Pay negotiable
Want to be hired by Coleman?
Writer Job in Austin, Texas
Hello writers!

My name is Coleman Reyna, and I am an animator here in Austin TX. I work at a studio called Prodigi Arts, but I also freelance and work on other projects. Check out my site to see my full portfolio of work:

colemanreyna.....

Over the past three years of my career, I have primarily worked on commercial work. As fortunate as I have been for these opportunities, I am ready to start a project in web based entertainment! I am looking to start a 10 episode project, with 4-5 minute episodes. After the project is complete, I intend on creating a website for the series, promoting it, and using Google Adsense to create a profit from the ads. If all goes well, the show will generate traffic after being promoted well and the investment of time will pay off!

What are we writing about? Well, that' why I'm here. Look, I am an animator, and I'm getting good at it, so I'm sticking to my day job. Animations are nothing though without a story, so this is where you come in! I need good story ideas with a writer who has a great sense of humor and attention to detail. This gig really is a writer's dream; a blank page that you get to witness come to life in the form of an animation! We can discuss ideas later though..

So, how would this arrangement work out then? Well, like I said before, this project is an investment, but I cannot simply ask a writer to have blind faith in me and work for free. So, once we agree on a good pitch, I will pay a fixed price for 1 episode, and own the script. After purchasing this script, I will animate the episode and show it around to get some feedback and of course show you what the product will look like. If you like what you see, we can move forward with the remaining 9 episodes and then work out a deal where you earn a percentage of the Adsense profits from the website! If you have questions, feel free to ask! I am no business man, I'm just an artist looking to join me in what could be a really fun project!

With that aside, what am I looking for? Honestly, I don't know. I just know that I can organize the animation process and you can do the writing. Shows that really tickle my funny bone: Broad City, Parks and Rec, The Office, and most of the time, Workaholics. I'm not trying to make some animated carbon copy of these shows, but I am just trying to help you get to know my sense of humor. My target audience would be young adults with fairly explicit content as we will be on the web and have no restrictions!

So to sum things up: I'm an animator, looking for a writer to come up with awesome ideas for an animated short series. I'll pay you to make me a script, and i'll make an amazing animation and show you what we could do. After that, we can agree to partner and make a show, or go on with our lives. Preferably the former.

If you're interested, just shoot me an email and introduce yourself. Before hiring you for the first script, I would need to see some work or at least something to see what you can do. Alright, can't wait to meet you guys!

-Coleman Reyna
---
Find Writer Jobs in Austin, Texas
Want to be hired by Coleman?