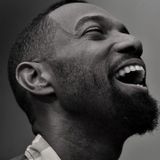 Charles V
I am the master artist. Words are my paint...ideas my canvas. The worlds I paint for you will captivate souls.
Writer in New York, New York
You can bring me your crudest log- of -an -idea...it really matters not. For be it the middle, end or beginning of your story concept...I will fashion from if a fascinating form. And fiction or fact, call it what you will, because it is what's in the packaging, that gives your audience their thrill. I am looking for projects which require the creation of new worlds. Whether they be all together new places or next dimension spaces, within that which is already known. I particularly enjoy carving out daring female protagonists (though I will cast the right male character, for a challenge which sees his psychological fortitude 'ragged' by a significant female persona, at significant junctures of his journey). I have particular affinity with projects surrounding the supernatural and enjoy the challenge to kindle romance, between two souls from different worlds.
Recommendations
Trevor Webb
I recommend Charles V as a writer
Share This Profile
Find Writer in New York, New York
More in New York, New York