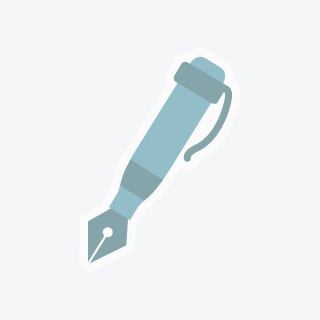 Michele R
A Writer who Brings Words to Life
Eden Mills, Vermont
Last seen over a week ago
Pay negotiable
Want to connect with Michele?
Writer in Eden Mills, Vermont
My name is Michele C. Royce and I live in a small town in Vermont with my Labrador/Pit Bull mix dog, Betsey, and my Norwegian Forest Cat, Bella. This is not a place I planned on living since it is in a snow belt, near a major mountain resort. This small town has too much snow in the winter and a vicious biting wind that gets into every crook and cranny around my house. Let me tell you how my husband and I peeked in the window when the place came up for sale 18 years ago and saw our future. From the back deck or front depending on whether you asked me or Rick, my husband (we had been married 7 years at that time), we spied an open floor-plan that afforded us a view of the living room, dining room, and kitchen with a bar for eating dinner. The next day, we called the USDA and we were on our way to becoming first time home owners. A lot of happy memories have been made here as well as some recent sad ones with the recent death of my husband.
The reason I began with describing the viewing and buying of the house is that I want to work from home and enjoy the comfort of the rooms teeming with memories, personal possessions of my husband, Rick, and I. I also want to be with my two girls, Betsey and Bella, and revel in their distinct personalities. Bets likes to bark and be a good watchdog--although that is not why Rick and I chose her, but she takes it very seriously!--and Bella who likes to tell Bets with a hiss that the dog better not get too close. I am an animal lover and advocate, and both of my girls are rescues. Bella was a stray that was taken to a local animal shelter, and Betsey was abandoned in a parking lot in Houston, Texas. Bella is the "Black Panther" to me because of her silky black coat and the serious, focused way she hunts either a ball, string, or real animal such as a mouse, toad, or bird. Betsey is 3 shades of brown with the remaining parts of her coat white. She is "Betsey-girl" to me.
Animals are family to me; my advocacy began when I was working toward my Bachelor of Science Degree in a Springfield College satellite campus in St. Johnsbury, Vermont. My college research told me the many ways and situations that animals could suffer abuse. The one that stuck most with me was an abuser threatening an animal of a spouse or actually hurting or killing that animal to maintain leverage over the battered spouse. The cruelty of that act repulsed me and I vowed to learn more about animal abuse and ways to speak out against it and help educate people about how important relationships with their animals can be in their lives.
Education is important to me, and many years ago, I wrote a monthly newsletter for Adult Basic Education that listed their programs and schedules so they could distribute that news around the Lamoille county area. I met an adult mother who wanted to learn how to read so she could make a recipe for her family. Later, I interviewed her and published a front-page article about her literacy journey. She was proud of what she had learned for herself and her children.
Above, I mentioned my college career. Learning is fascinating for me, and I finally committed to getting an Associate's Degree in 1999. From there, I went to Springfield College and attained my Bachelor of Science Degree in 2003, and lastly, my Master's in Science in 2008. Education is vital and I learn something new each day. One day, I want to open my own counseling practice working with adolescents and adults. Helping people find a voice is paramount to having a happy life. I know because on my journey, many people--an adopted grandmother, Sunday School teacher, my husband and best friend, and a friend who is like a sister--helped me find and develop my voice which I get across either verbally or on paper.
What I know is that my writing skill brings words to life and I can help anyone get their point, feelings, or other information across to their target audience. This has been told me by others who have been touched emotionally by some of the articles I have written. So from her house in the snow belt, this is Michele C. (stands for Claire) Royce is finishing up this. I like to use my middle initial because it adds strength and character to my first and last names, both great in their own right! Thank you for reading. Look forward to working together and bringing words to life.
---
Similar Profiles Nearby
Near Eden Mills, Vermont

Gail Marlene S
A delight to work with...a consummate professional."
Find Writers in Eden Mills, Vermont
More in Eden Mills, Vermont
Want to connect with Michele?
Similar Profiles Nearby
Near Eden Mills, Vermont

Gail Marlene S
A delight to work with...a consummate professional."