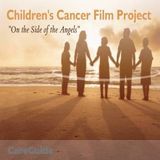 John C
Writer Needed For Non Profit
Staten Island, New York
Last seen over a week ago
Writer Job in Staten Island, New York
CHILDREN'S CANCER FILM PROJECT
PEOPLE WITHOUT PASSION NEED NOT APPLY AND NEED NOT READ FURTHER

We are currently filming a series of Children's Cancer awareness commercial messages/PSAs in production scheduled to be broadcasted later this year. If you believe you have something you can contribute to the wonderful work we are doing, inquire immediately.

Our organization is non-for-profit dedicated to the fight against children's diseases. The success of our team's work, our goal and the right ingredients are just as important as the issues these children face on a daily basis. We are an organization that embraces motivated individuals that come together for the greater good. Politics and self-importance do not equate to our message and our efforts to create a better life for these children. This is an opportunity for those who believe in making a change, ultimately being part of the direct result of the difference one unified effort can make. If you define yourself as passionate, driven and positive, this is the right fit for you.

Let us inspire, encourage and recruit those who have this passion for the greater good. We believe that people do care about this country, its people, its diseases, its environment and its future.

We seek people that are motivated and of purpose.

Due to the seriousness of our campaign, our cause is of the utmost importance.

Please comply with the following request so we may speak directly.

Please send your resume and include skill sets to
[email protected]

Experience is a bonus, not a requirement.

JOURNALIST/INVESTIGATIVE REPORTER-
To research, report details and investigate sources of information published among different distributions of news and related updated statistics.
Select topics that are current relatable issues to business, ethical and work practices that affect environment and children's cancer research.
Establish a connection to get the reader to engage through persuasive literary bodies of work that encourage participation for our effort through environment analysis.

-A "living newspaper": a written up-to-date, fresh and current overview of what we do and aim to accomplish.
-A direct process for people to participate with the company.
-Target the topics that people view the most when visiting the page.
-Link youtube videos onto the page to enhance the viewers perception to provide visuals and the direct link to the video.

All assignments will be tailored to the skill sets of the candidate.

Minimum of 3 hours at our office for weekly collaboration and work assessment would take place over the course of the summer into the fall.

The amount of hours for all film related work may vary depending on the assignment and there is a paid stipend for travel.
---
Similar Profiles Nearby
Near Staten Island, New York

Recount M
Seeking Writers/Artists/Photographers/Journalists/Filmmakers for RECOUNT Magazine

Reginald J
Looking for another writer to collaborate for a webseries

Alexandra S
Looking for Freelance Research Writers

The Underground L
The Underground Literary Magazine is looking for short stories, poems, and artwork (ANYWHERE)

Angel R
Ghost writer? or writer in general
Find Writer Jobs in Staten Island, New York
More in Staten Island, New York
Similar Profiles Nearby
Near Staten Island, New York

Recount M
Seeking Writers/Artists/Photographers/Journalists/Filmmakers for RECOUNT Magazine

Reginald J
Looking for another writer to collaborate for a webseries

Alexandra S
Looking for Freelance Research Writers

The Underground L
The Underground Literary Magazine is looking for short stories, poems, and artwork (ANYWHERE)

Angel R
Ghost writer? or writer in general