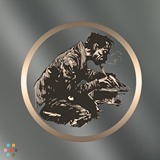 Phantom H
Need Sharp Essay Writers
Houston, Texas
Last seen over a week ago
Pay negotiable
Writer Job in Houston, Texas
I have run a successful essay-writing company for a good while and am looking for writers to join up before the launch of my company, Phantom Hermit Writing Services' online presence. A full fledged, exhaustive app will be hitting the iOS and Andoid markets in less than 2 weeks, being funded by a vast, grass-roots marketing campaign. The initial hiring will include 100 writers from across the state of Texas. To join the team, potential writers will be required to submit a 1 page, APA formatted paper, with one properly cited source. The topic will be why they believe America is going to still prosper in a globalized economy. We aren't so much looking for a brilliant paper, but rather assessing both commitment and ability. These slots will fill up fast, so please join while you can. The benefits, outlined below shall hopefully let you know a little bit more of the highly upgraded experience for you, the writer as compared to every other opportunity online.



Some benefits to working with the Phantom Hermit Writing Team:

1- Steady stream of work - With the vast amount of resources plugged into the infrastructure as well as marketing, the stream of customers should be consistent and varied. This means papers available to your liking/specialty.

2- Be removed from the hassle of dealing with customers - You will CHOOSE your own work from your own writer database, never having to deal with customer hassles. Your pay is not tied to whether or not the customer's payment clears. As soon as you take on a job, that job is yours, as well as the pay.

3- Create your own schedule - Got a family outing with the kids on Wednesday? Don't take on any work during that time. You can take on as many assignments as you choose and during time frames that work for you. No longer will you have to bend to the availability of work. You are the master of your own schedule.

4- Detailed entries on database - Once a paper is sent to the database, all the pertinent information will be available for you to make your decision on whether or not you want to take the assignment on.

5- Guaranteed pay - As long as you get the work in on time, your payment will be sent to you automatically, via the program's functionality. No more stress, figuring out a way to legitimize a business transaction in which both parties are separated by distance.

6- Automatic notifications of papers - Once a paper is available, a progressive email list shall notify you automatically of what is available. The more satisfactory papers completed, the higher you will climb on the progressive email list, thereby receiving email notifications sooner than others. It should be of note, however, the option always remains for all writers to monitor the database, scooping up any available papers at any time.

7- Work from home - You will always work from home, or wherever you want to work. There's nothing like a flexible job which you can take on in your free time, from your own choice of location, in your own choice of attire ;)

7- GREAT PAY - We pay double the going rate for most other writing sites, starting at $8 dollars per page for a normal paper and $10 dollars per page for a rush job. There are also no hidden fees. For example's sake, if you have a 5 page rush paper due in 40 hours, you will receive $50 dollars. Not even a penny lower at $49.99. You will be paid, immediately, and at the full rate of $50. Along with all the other benefits listed above, this is a great opportunity for a full fledged career, a side job, or even just a quick option when in a bind.

Some notes of importance. We do not charge for works cited or title pages. Also please make yourself acquainted with APA and MLA formatting. We also do not charge for revisions, as long as it is not newly added criteria. A form shall be submitted from the client if they find something not adequately addressed, yet found in the original instructions/prompt. It will be your responsibility to fix the missing information. I do not allow my customers, however, to say, "Oh, do you think you can add a part about so and so. I think it would make for a better paper." If it was not addressed in the prompt, it is not required by you. The more work you decide to take on, the better you will remain in my rankings. Thank you for your time! Please email [email protected] to get on board!
---
Similar Profiles Nearby
Near Houston, Texas

Obi O
It's an inspirational book

Brian G
Freelance writer needed who specializes in product launch and media campaigns.

Joel P
Alternative News Site Looking For Writers/Journalists

Phantom H
Need Sharp Essay Writers
Find Writer Jobs in Houston, Texas
Similar Profiles Nearby
Near Houston, Texas

Obi O
It's an inspirational book

Brian G
Freelance writer needed who specializes in product launch and media campaigns.

Joel P
Alternative News Site Looking For Writers/Journalists

Phantom H
Need Sharp Essay Writers