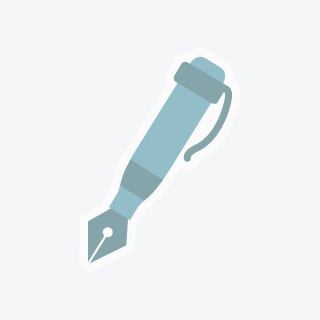 Zenith S
Looking for a Master's degree writer ASAP?
Tallahassee, Florida
Last seen over a week ago
Pay negotiable
Writer Job in Tallahassee, Florida
Looking for a very committed, very knowledgeable and honest MASTER'S DEGREE writer to write my assignments, discussions, term papers for the next 6 months starting in may 1st-12/21. It's a MBA with healthcare courses, accounting and marketing. If you're the best one, please reply to this email [email protected] with your name, number so we can discuss payments. See what I need below:

Hi, thank you so very much in advance for reply to the ad. I am looking for someone who can write my assignments, discussions term papers and finals. The classes that I need help with is global business management, critical issues in health care, marketing, financial accounting and health care management all for the summer starting 05/01 then for the fall there is health policy and strategic management. Can you provide very good, talented writing for courses like that? Also, they need to be written in a professional manners addressing each issues properly and in depth. How much do you charge per page? If I pick you, I'll be loyal to you and stick with you from 05/01/14 until 12/21/14. You'll need to provide me with invoice from paypal so I make the payments to you weekly. I will be paying you each week per order. Sometimes I'll order about 8-10 pages from you in a week and you'll have to submit them in 5-7 days, the earlier the better. The work must be done from scratch, plagiarism free because I submit it to turn it in, very well written in apa format with cover page, abstract page and reference page. Once I receive the paper from you, I'll submit it to grammarly..... and it will show me all the mistakes and plagiarism in the paper and if it is plagiarized, I will have to resend it back to you to correct it and send it back to me. You might want to open an account with grammarly..... since you'll be writing for me for the next 6 months. This is full time work and there is never a break between semester. Every 8 weeks, the next session always starts the next day. I'll be ordering from you back to back daily-weekly for assignments. Can you handle all that at once? How much will you charge me per page? Will you please attach an assignment you already completed before? Will you also please send me your phone number so I may contact you? How reliable are you?

Now you may have questions as for why I am doing that? I am a science major student. I graduated my undergrad "summa laude". But I wanted to do research so I am very busy doing research, teaching and lot more. I am doing a dual degree so I do not have time and I thought it would be helpful if someone could help me finish my second degree. This is a 2 year program. I have 6 months left to complete out of the 2 years but it a busy time for me so I need someone who can write very well to help me keep my 4.0. Any other questions, please email me. Thanks. Zen.

---
Find Writer Jobs in Tallahassee, Florida
More in Tallahassee, Florida