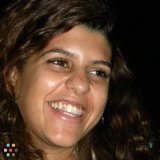 Raguia M
Freelance or Full- time writer, Editor, Managing Editor, available today
Oakland, California
Pay negotiable
Want to connect with Raguia?
Writer in Oakland, California
I possess native-level fluency in English, French, German and Arabic with advance experience in translating and interpreting for top media outlets like The Washington Post, Newsweek, and NPR. I am one of the Associate Producers for an upcoming feature-film on The Egyptian Revolution.?I was the Managing Editor of the American University of Cairo Newspaper where I graduated Magna Laude. I am a dedicated volunteer for social causes. I am career-driven and seeking a position that will give me the space to contribute and grow. » Skills & Highlights • Native-level fluency in spoken and written English, French, German & Arabic • Advance experience in translating and Interpreting • Superb editing skills? • Firm grasp of journalistic ethics? • Strong interpersonal skills? • Online abuse prevention experience? • Advance knowledge of social media tools and practices • MS Office Suite? • Advanced knowledge of Excel? • Lynda..... knowledge of SQL & Python? • Advance knowledge of InDesign & Photoshop • Publishing tools • Graduated Magna Laude » Career- related Experience The Caravan Managing Editor, --... Managed reporters and editors, managed layout and content, wrote editorials, addressed customers' and readers' concerns, created special revolution issues, compiled photo essays and managed the website, trained new reporters and new editors and took them out on their fist hands-on field reporting trips • Won "editorial of the year" award • Won "feature of the year" award • https://....edu The Daily New Egypt Intern, Summer 2012 Covered current events in MENA region, researched and conducted interviews with political analysts and politicians all over the Middle East • http://....com/ The Washington Post, Das Magazin, Al Jazeera English Online Freelancer, 2011 Covered stories for correspondent, interpreted and transcribed interviews, assisted editors with their decisions • http://....com • http://....com • http://....com mostafa&submit=Submit • http://....com Associated Press, Newsweek, Foreign Policy, Le Monde Diplomatique (French publication), 20 Minuten (Swiss publication) Assistant, Fall 2011 Interview coordinator and translator, real-time interpreting and transcribing National Public Radio (NPR) Assistant Producer, November 2011 Covered parliamentary elections in the first and second rounds Egypt Today and Business Today Staff reporter, Summer 2011 Was in charge of photos for Business Today, wrote news articles, compiled revolution- based photo essays - Won "best student reporter" in 2011 » Volunteer Experience Mighty House Productions Associate Producer Mighty House Productions is a documentary production house focused on character-driven narratives focused on universal themes. • Edited all copy related to the full-feature documentarian titled "Hope & Fear – Egypt on the Tipping Point" http://....com/ , this included material such as the Film Treatment, Investor proposals, and all promotional material. • Oversaw and directed the film's IndieGogo crowd funding campaign raising $11,120 which exceed the goal by 111% - URL to crowd funding campaign: http://....ly • Provided on-the-ground logistical support in Cairo Egypt making initial contact and setting up key interviews with prominent revolutionaries. • Facilitated the acquisition of press credentials and shooting permits. • Acted as the point person and provided Human Resources for the local Cairo production team. • Provided translation services during principle production of the film • Translated and transcribed film footage from Arabic to English Nitevibe..... Managing editor and event producer, --... Nitevibe is an online urban media site that delivers nightlife and lifestyle related recommendations to the San Francisco Bay Area. • Oversaw and managed the editorial team which grew under my direction from three to six correspondents • Managed a team of photographers and secured annual photography promotions contracts with select venues. • Designed and implemented a Nitevibe's new editorial style guide and publishing schedule saving one calendar day from Nitevibe's weekly publishing schedule. • Oversaw user/lead generation efforts that netted over 70,000 users and email subscribers - the largest email subscribers list in the Bay Area • Oversaw event production for Nitevibe events, negotiating more profitable contracts with local venues and vendors. Home for autistic girls Volunteer supervisor, --... Tutored in English, Arabic and elementary math, planned fundraising events to fund home, planned summer trips to the beach and museums for the girls, dug up contacts (doctors, physiotherapists, etc.) • Raised EGP 50,000 for a field trip • Organized a classical music concert, sold out (25,000 tickets) Tahrir Square field hospitals, Cairo, Egypt Donation collector, --... Coordinated with the doctors about supplies needed, broadcast supplies on the Internet via phone and social media, delivered medical supplies to field hospitals Down syndrome Home and Autistic home, Cairo, Egypt Lifeguard and trip supervisor, --... Helped plan and finance trips around Egypt, lifeguarded the orphans, managed fundraising events to finance the trips • Planned two trips per year • Organized fairs, open mic nights and concerts to fund trips • Raised more money than the website designated for donations » Education American University in Cairo, Cairo, Egypt School of Journalism and Mass Communication Bachelor of Arts, 2013 Cumulative GPA: 3.7 - Magna Laude Bard College, Annandale- on- Hudson, NY Non- degree, Creative Writing, January – May 2011 Deutsche Evangelische Oberschule, Cairo, Egypt German Abitur, --... * References furnished upon request
---
Similar Profiles Nearby
Near Oakland, California

Erin B
Experienced Scribe Seeks Idea Mongers!

Richard C
You cant make art without it coming from the heart. You film me?

Lorhonda W
I love to s what I do.

David B
Old but Young and Alive

Find Writers in Oakland, California
More in Oakland, California
Want to connect with Raguia?
Similar Profiles Nearby
Near Oakland, California

Erin B
Experienced Scribe Seeks Idea Mongers!

Richard C
You cant make art without it coming from the heart. You film me?

Lorhonda W
I love to s what I do.

David B
Old but Young and Alive