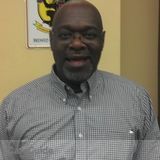 Vernon N
Want to Know How to Write Anything Wisely and Well? Call Me!
Writer in Los Angeles, California
Do you resonate with any of the following: I have always wanted to write, but it seems life always gets in the way. People have always told me that I should write a book. People are always telling me what a great speaker I am and that I should write a book. I have a manuscript. I just need a competent editor. I know an excellent writing coach could take my writing to the next level. My kingdom, my kingdom for a good transcriber! If I could just talk through my ideas, I'm sure there's a book in there somewhere! Honestly, I hate writing! Nevertheless, my work demands that I improve my writing skills. If one or more of these statements fit you, working with a life-long learner/educator/personal coach is YOUR NEXT STEP. Find Your Writer's Voice and Learn How to Write Wisely and Well with Vernon Nickerson, MA. My writer's resume and samples of my work are available upon request. A 45-60 minute pre- assessment to determine if there is a fit between your needs and my skills must be completed before becoming my client. Currently, I apply my skills in two dynamic arenas: working one-on-one with special needs students and as a Ph.D. student in Marriage and Family Therapy. So, how may I serve you today?
Recommendations
Adriana Maljanian
I recommend Vernon N as a writer
Share This Profile
Find Writer in Los Angeles, California
More in Los Angeles, California