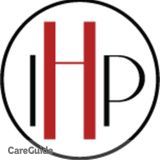 iHeartland Professional S
Print/Web Layout and Design, SEO Copywriting and Content Marketing Specialist at Your Service!
Writer in Chillicothe, Missouri
Copywriter, specializing in Content Mraketing, SEO and Inbound Marketing campaigns at your service! I've spent the past 15 years working for some of today's top Internet Marketers. My passion and drive for my career has kept me energized and motivated to be the best I can be in my chosen field. I'm what you might call a "Jack of All Trades" but found that my passion lies in the creative area of telling the story of your business, product or service. Every business, idea or product has its' own physiology and it's own story, if you listen close enough you'll hear it. What sets me apart? - 15 yrs. Internet Marketing Experience, I have no preconceived ideas on how your story should be told. It's your emotion, it's yours to tell and my writing is simply the vehicle that delivers it to your target market. - I've worked with 3 of the Current Top Internet Marketing Professionals, who personally took an interest in helping me build a career with an endless amount of on the job experience.  - My ability to design, implement and manage multiple projects effectively, there's nothing better than a full day of work to keep the energy level at it's best!  Services Provided:  Layout and Design services for print and web. Copywriting Services, SEO, Content Marketing, Email Marketing, Web Content, Public Relations and Blog Management Services. I also provide Social Media Marketing, Business and Academic writing, Advertising and more.
Share This Profile
Find Writer in Chillicothe, Missouri
More in Chillicothe, Missouri