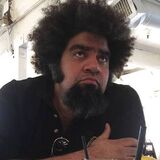 Justin P
I'm Justin Peniston, creator of worlds and writer of genre fiction
Writer in Los Angeles County, California
I write and edit projects in the comic, screen, and prose spaces. I'm looking for projects that are thematic and character-driven, so I can help to make them more so.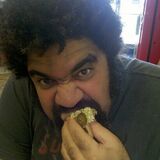 Recommendations
William Orr
I recommend Justin P as a writer
Jacob Bascle
I've collaborated on numerous comics projects with Justin as a letterer to his writing, and no two projects have been alike. Justin is an extremely versatile writer bound neither by genre nor audience. He handles an all-ages superhero comic headed by a 16-year-old girl just as deftly as a horror story set on a college campus. Genre mashups are also in his wheelhouse, like a noir revenge story in a fantasy setting, or a romance involving a Frankenstein-inspired character. His wit comes through in his writing, always in an appropriate tone to service the story. Well-equipped to tackle any task given to him, I highly recommend Justin Peniston for any writing assignment anyone can throw at him.
David Server
Justin P is a writing client of my management company. In the time that I have been working with Justin, I have consistently found him to be a creative, thoughtful and talented writer who responds well to notes and has a firm understanding of what a project needs to succeed. I have no doubt Justin would be an asset to any creative project and highly endorse him and his work.
Share This Profile
Find Writer in Los Angeles County, California
More in Los Angeles County, California