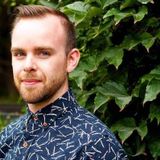 Adam P
Canadian freelance writer of short stories, blog posts, and everything in between.
Writer in Ottawa, Ontario
A published blogger, I focus mainly on fashion, fashion trends and design, and offer articles on other subjects, as well. I began writing as a playwright several years ago and am looking to get back into it to see where it will lead me. I have been writing short stories for most of my life, taking issues I think of on a day to day basis and turning them into a work of total fiction. Many of my own dreams have been turned into literary works. I admire most making real issues and situations, whether political, religious, tragedy, or celebratory and turning them into readable art. I am currently working on my first novel, with the goal of many more to follow. I dive into every project thoroughly and focus all of my energy into every piece.
Share This Profile
Find Writer in Ottawa, Ontario