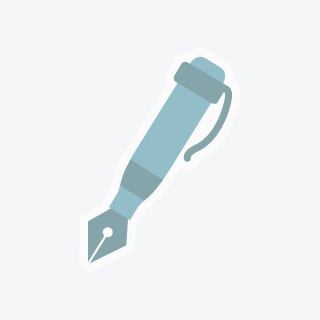 Nichole K
Author, comedian, multidimensional counselor offering clarity on turning the balls of fate YOUR way life, love or self.
Writer in Burbank, California
Clairvoyant and clairaudient I provide insight/advice on what's going on NOW in the world or with relationship issue/dating life TODAY. I do this directly one on one with an audience in a live show/event, consultations (one on one) advise column, mini groups on line or blog posts. I gather further insight by using current injury(s) and or health issue as a means of obtaining more detail about WHY you're stuck, experiencing the same circumstances and or situation in life (or love). Ongoing negative thought patterns are replicated and manifested as an injury or health issue they have a specific message for YOU. This includes anything from pimples to hemorrhoids. They serve to outline the continuous painful thought that's driving your choices (without your awareness) keeping that feeling stuck inside YOU pulling the same in to your life, work or love. A.k.a Law of Attraction. I also use a favorite anime, video game character, animation or fairy tale of yours to uncover a theme in your life parallel to your circumstance, love choice (s) and the KEY it's meant to reveal in the story line that frees you to what has you STUCK. Blessed with intuitive gifts and writing ability I'm able to offer personalized intuitive love letters/forgive me letters/go out with me letters, designed to deeply resonate with the person it's intended for. I'm looking for a platform in which I can serve by writing and releasing insight I have on world events; COVID -19 Why it's here. What does it mean (other than the obvious way it's been portrayed). What's it here for. As well, my forte and heart filled passion for young adults and their relationship ISSUES. How social media steers relationship protocols and the misalignment that's happening as a result. How that's hurting both guys and girls (emotionally and physically). The masculine/feminine energy dynamic, its undercurrents tugging at our core begging for alignment; the root cause of current relationship issues, co-dependency and narcissists. I would like to be able to address one on one concerns in regard to relationship issues today; the CONFUSION of how a guy's supposed to BE. A girl's feelings seen as weakness. Girl's encouraged to make all the moves to show we're confident, in charge how that costs us. I don't know about YOU I don't remember in my Phys Ed class the egg putting on her running shoes making a mad dash for fifty billion sperm. The sperm RUN after the egg (for a very good reason). Now guys aren't sure IF they should open the car DOOR (offer a bus seat) or are we going to think that you guys think, we're WEAK? We girls today are fit AF. We work out 5 days a week, are kick boxing experts, manage our own online business. ! We could even hurt you. You want to be the man, you want to be chivalrous, but you just don't know. I want to be able to REACH young adults world wide, on line, radio, in person, live show format. I want to offer one on one services with various methods to give clarity. I want to give the message they were BORN to hear. I love working with a creative team or under the wing of an man with a mission. I love learning to polish my craft and collaborating in order to give my insight form so we can mold it more effectively. I love brainstorming on building more ways to take our message out there and reach more people. I love to submit a subtitle, be told to run with it, send it in for feedback, have it give us further IDEAS.
Share This Profile
Find Writer in Burbank, California
More in Burbank, California