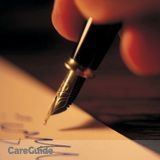 Andrew R
Andrew Rayne, a southwestern Poet and Writer. Recreating the beauty of the written arts one word at a time.
Writer in Tucson, Arizona
Good Afternoon, My name is Andrew Rayne, currently residing in Tucson, AZ. I have been writing poetry for almost six years now and writing songs since even before that. Most of my work is about love. Growing up, I was always inspired by the old folk tales of cowboys and how they were the pinnacle of romantic ideals. Further on that, I studied late Romanticism as a project to learn just what happened in modern societies views about relationships. Trying to understand exactly why the word Love has gone from a something out of fairy tales, to something more appropriately placed in mocking tragedies. A full view on my fields of practice are in Poetry and Songwriting. I have a good amount of practice in ghost blogging, article writing, journalism, short story writing, and content writing. Never one to limit myself to specifics, I have tried my hand at almost every angle of writing a person can do. So if you have something in need of a fantastic writer for a fair price. Look no further. My work is featured here at: Writerscafe...../AndrewRayne for unlimited view. I have performed in Slam Poetry Competitions throughout Arizona and California. Before I was truly engaged in poetry however, I was a US Marine stationed in San Diego, CA. There I met a poet named Rudy Fransisco who inspired me to take poetry to a whole new level. Which is where I am at today. I am currently a Country Dance Instructor and aspiring firefighter.
Share This Profile
Find Writer in Tucson, Arizona