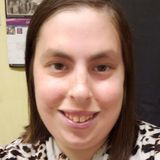 Erin L
A poet, fiction writer, playwright, and essay editor looking forward to meeting you and helping you on your journey.
Reasons to Hire Me
I am committed to helping people however I can.
I am passionate about creating powerful pieces and essays.
I am driven by taking readers into new worlds.
Writer in Philadelphia, Pennsylvania
I am a recent college graduate from the University of the Arts in Philadelphia where I received a B.F.A. in Creative Writing and graduated Laude. During my college journey, I've studied numerous types of poems, short stories, and plays and have gained knowledge on how to write visual and surreal poems, creative and powerful stories, and humorous and touching scripts. My professors and fellow classmates have complimented me on my strong imagery, relatable dialogue, and complex characters. In addition, I've had two of my poems published in my school's literary magazine, "Underground Pool", and helped to give feedback on what other pieces should be included in each volume and why. In my senior year, I did a double thesis; a collection of short stories about dysfunctional families and a collection of dream poems. Music and theater are a big part of my life as they have helped my understand the world around me and themes like love and confusion while also being my escape from the chaos of reality. I've always admired the theatrical characters in musicals and the flamboyant frontmen in classic rock who aren't afraid to stand out while dealing with problems and emotions that we all deal with. This is the kind of affect that I try to get across in my poems, stories, and plays while using elements from these entities. With this being said, I would say that I am a very experimental writer in terms of imagery and characters who may seem strange, but are all based in the real world. I believe that the more a story or poem can stand on its own with it's striking details while still commenting on an emotion or issue from the real world, the stronger the impact it will leave on readers. Also while I was in college, I got involved in a mentorship with the fiction editor, Amanda Bucks, of a local literary magazine called "Apiary". One of the biggest moments that came out of this experience was assisting in curating a local reading series that Amanda and her husband hold called "Chasing Windmills". Amanda and I thought that it would be interesting to have a reading with the writers from The University of the Arts. So, I sent out an email to all of the Creative Writing majors from all years who may be interested and heard a strong yes from five of them. Once I had the names, I promoted the reading and these writers on social media and posted flyers and pictures of the readers with biographies around campus to get the word out. It was a wonderful experience and really taught me a lot about advertising events on social media. In recent months, I've been helping a high school senior on his college application essays. The student sends me his written work, and I assist in editing grammar errors and organize his ideas in a smooth/powerful manner. I give him honest feedback in a professional style and work within the school's deadline. In the end, the student got accepted into all five school's that he desired. My ultimate goal would be to help people write poems, stories, and plays that will take readers into new worlds and compelling essays that will introduce someone's opinions to the world.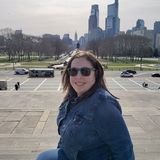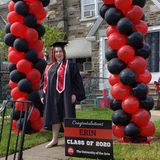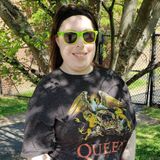 Recommendations
Donna Herman
Erin L. Is a fantastic person with a gift for writng. She has been a valuable asset in guiding my son with the essay process for colleges.Erin's guidance helped him formulate well written pieces for over several different essays. She was quick and efficient. The process was less painful. We owe alot of thanks to Erin. Not only did he get into his dream school but to all schools applied with scholarships.
Elise Juska
Erin was my student in several undergraduate creative writing classes. As a student, she was always dependable and incredibly hardworking; as a classmate, she was patient, kind, and supportive.
Jaymie Hommel
I've known Erin in a collegiate setting for four years. Throughout those four years, Erin has shown immense strength in both writing and aiding in the writing process. Her academic understanding of language and its functions would make her an incredible member of your team. In addition, she is as kind and caring as a person can be. I have no doubt that Erin should and will be a valuable addition to your company.
Share This Profile
Find Writer in Philadelphia, Pennsylvania
More in Philadelphia, Pennsylvania