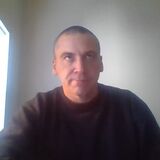 patrick a
A person with deep passion and i offer a communication of a touch with a hurt mind.
Reasons to Hire Me
Disabled ex-serviceman wishing to supplement disability.
Writer in Aurora, Illinois
I really don't have any service just a creative way to look at the details of a mind in collusion with writing something free from the order of GOD. Some is sick, some perverted, some awe inspiring from an angel that lies within me. I am looking for someone that can take my mumbled jumbled thought process and make a kick novel or game that insights a deep reflection of ones owns experiences. I see a psychiatrist so hopefully he won't mind reading how a deeply wounded individual thinks and processes the world as we know it; into something beautiful and at the same time so disgusting, ugly and deceptive. English is just a mere communication of the geometrical shapes of the universe and is a musical symbol of sounds, touch, tasted, sight and smells. hopefully english grammar isn't graded in this writing element from the inner demons within all those sick souls who hurt me on purpose. the feelings associated with my writing makes one cry, laugh and think abstractly about being brought back from the dead.
Share This Profile
Find Writer in Aurora, Illinois