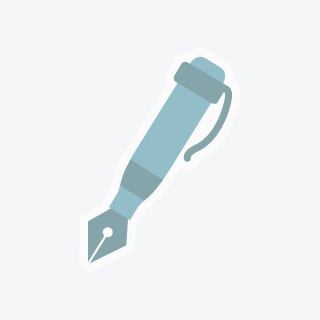 Shaylyn W
ATTN: Editor-in-Chiefs & Managing Editors
Boynton Beach, Florida
Last seen over a week ago
Pay negotiable
Writer Job in Boynton Beach, Florida
Palm Beach County Local Magazine Start-up

FM is a start-up magazine in Palm Beach County Florida aimed at high school teenage readers. This is a local magazine with expansion opportunity. Additional information regarding the direction of the magazine will be explained once a ND Agreement has been signed.

We are looking for someone to fill the role of Editor-in-Chief or Managing Editor depending on your experience. You will work under the Executive Director who has 15 years of Graphic and Web Design experience and over 20 years of Photography experience.

Being a start-up magazine FM is considered a side project with fast growth potential and an opportunity to be a part of something big. Once established within the estimated time of 1 year, you will move into a full-time status. A percentage of ownership will be offered to the right person.

Job Description:
The ideal candidate is a motivational leader who practices sound time management, with a keen eye for style, and is an elite writer with an educated, entertaining and youthful voice. The candidate must have magazine experience with an understanding of the teen lifestyle. Candidates should be well versed in AP style with experience overseeing all aspects of magazine editorial, reporting and writing; preferably with a well-respected and recognized publication. Candidates should be located and familiar with the Palm Beach County metropolitan area.

Key Responsibilities:
- Guide editorial content to communicate the distinctive FM message in collaboration as a team, maximizing social change impact, timeliness, quality, and reach.
- Lead the online and print editorial teams to: 1) meet high standards of journalistic excellence; 2) support each team member in developing his or her best contribution; and 3) enhance print and online teamwork to capitalize on the synergies between the two.
- Lead the continuing development of FM print and digital media strategy to maximize reach, influence and revenue, working closely with other editors and the H.S.S. Advisers.
- Develop systems for generating ongoing input and feedback from readers and external H.S.S. Advisers.
- Participate as a member of the senior management team of the FM.

Core Competencies:
- Passion for the distinctive FM message
- Leadership/teamwork
- Insight/judgment
- Communications skills

Skills and/or knowledge:
Our ideal candidate will possess the following required skills and knowledge and many of the preferred skills & knowledge.

Required:
- A passion for the distinctive FM message—and the ability to make editorial judgment calls concerning what fits our strategic plan and mission. Key areas we cover include: Fashion/Beauty/Entertainment/College Prep/Prom & Parties/Teen Life/Community/School.
- Experience managing creative professionals in a collaborative environment, including the ability to cultivate staff leadership, delegate authority, give feedback, establish accountability, and build team spirit.
- Embrace of key organizational values, such as environmental responsibility, civic participation, anti-oppression/anti-racism, and appreciative inquiry.
- Significant work experience in print and online media, and knowledge of developing trends in the field.
- B.A. degree or above in journalism, communications, the humanities, or other relevant field.
- Strong communication skills, including excellent writing and editing.
- Ability to lead website strategy to optimize content, grow reach, and earn revenue.
- Ability to develop themed issues of the magazine as well as long and short-form content for a variety of print and digital platforms.
- Ability to analyze various forms of feedback and data, and develop strategies to continuously improve form and content in order to maximize impact and revenue.
- Ability to work within budgets and deadlines.

Preferred:
- Technical skills including InDesign, Microsoft Word, experience with Content Management Systems, and various online communications environments; management tools including timelines and spreadsheets; photography; and audio and video production.
- Strong social media skills, including fluency in multiple and emerging platforms.
- Understanding of the potential audience for FM (teens); how to relate to and engage members of that audience.
- Ability to cultivate partnerships with writers, activists, and other organizations.

Location:
Being a start-up magazine FM does not currently have an office location at this said time. FM's territory is Palm Beach County Florida. When office space is acquired, presence at the FM office is a must.

Compensation:
Compensation during the start-up period and full-time status is under negotiation depending on your experience. Since you will be a huge part of the development and success of the FM a percentage of ownership will be offered to the right person.

HOW TO APPLY
Please send:
- A cover letter
- A resume
- A brief description (about 700 words) of a successful project or program that you directed, what challenges you faced, who you worked with, how you knew it was successful, and what led to its success. We are especially interested in a project that involved the strategic use of the Internet, if you have one to recount.
- Each issue of FM is built around a theme, with many articles touching on that theme. Describe in about 700 words how you would frame a possible FM theme on one of the following topics: "Prom," "Graduation or "Back to School." Explain the key ideas and/or actions you would want to communicate, and specify two or three key topics you would recommend including in the issue. Tell why you think your choices are particularly well-suited.

Send these documents via email to [email protected] with "FM Position" in the subject line.
- We are now reviewing all applications and interviewing candidates. We will continue to accept applications until the position is filled.

FM is an equal opportunity, affirmative action employer. We welcome qualified applicants of all races, ethnicities, genders, and sexual orientations.
---
Similar Profiles Nearby
Near Boynton Beach, Florida

Shakira H
Interested in a Technical Editor role in Miramar, FL?
Find Writer Jobs in Boynton Beach, Florida
More in Boynton Beach, Florida
Similar Profiles Nearby
Near Boynton Beach, Florida

Shakira H
Interested in a Technical Editor role in Miramar, FL?