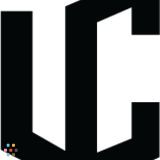 Joel P
Alternative News Site Looking For Writers/Journalists
Houston, Texas
Last seen over a week ago
Pay negotiable
Writer Job in Houston, Texas
News website Informant Citizen is seeking innovative, creative, truth-seeking writers/journalists. If you live for finding out answers, seeking the truth, exposing the Establishment, and being informed about the world around you, then you have found the right news site. This is an unpaid position, with the potential to go paid in the future as we grow. Not only is this a great platform to build your writing or journalism portfolio, but you will also get opportunities to cover and attend local, state, and national events, ranging from protests, rallies, political and various conferences that pertain to our various areas of writing.

OVERVIEW

Informant Citizen is an online news site designed around the very belief that every single person, has the right to be informed and made aware of the truths that can sometimes be hidden or masked behind carefully crafted facts that is presented to them by elites and persons with high statuses and ranks. These facts as they can commonly be known as, carry with them a nature that is both convincing, yet sprinkled with misinterpretations, flaws, and discrepancies.  Our mission here at Informant Citizen is to discuss and present facts that seem secretive in their delivery, as well as provide and inform you, the reader, about the truth behind these facts.  We strive to enrich, encourage, and inform our readers to dive into topics that either go unnoticed by the mainstream media, or that are brushed about and hesitantly as well as carefully delivered.  We will also bring about relevant topics that are mainstream and present a different viewpoint and look at them. Besides, the absolute goal and job of the media, at least as it was originally intended, was to deliver news to the people, whether controversial, big, small, or risky.

DESCRIPTION

We are seeking writers and journalists who specialize in writing news that seeks to inform and educate our readers about exposing the truth that mainstream media doesn't want to write about.

DUTIES

– Build relationships with the team and leadership
– Build relationships with key industry people as well as state and local officials
– Report on breaking news that relates to our sites topics
– Create your own Opinion articles according to the topics listed on our site
– Be consistent, precise, and on purpose with your writing, and have fun doing it
– You are responsible for writing a minimum of 10 posts a week. (We will provide the format for the posts at time of joining our team)
– Remember, this is not a job, it is something that you enjoy doing, and it is something that you want to do. WE are here to inform our readers and educate them on what is really going on around us

REQUIREMENTS

– Must have writing samples to show either from a personal blog or published
– Must be proficient with all social media platforms (i.e. Facebook, Twitter, Reddit, etc.)
– Consistent reader of online content from diverse sources (preferably sources other than mainstream sources)
– Must have some knowledge on writing proficiently, grammatically correct, and with a purpose
– Practically eat, sleep, breathe news
– And most importantly, be curious, be questioning always, seek answers, research effectively, have a can-do attitude, sense of humor when it comes to communicating with the team, and be ready to write!

Send us a copy of your resume, writing samples and social media handles to [email protected] Place ALTERNATIVE NEWS WRITER/JOURNALIST as Subject Title.

We are the Resistance. We are the voice to the whistleblowers. We are Informant Citizen.
---
Similar Profiles Nearby
Near Houston, Texas

Obi O
It's an inspirational book

Brian G
Freelance writer needed who specializes in product launch and media campaigns.

Joel P
Alternative News Site Looking For Writers/Journalists

Phantom H
Need Sharp Essay Writers
Find Writer Jobs in Houston, Texas
Similar Profiles Nearby
Near Houston, Texas

Obi O
It's an inspirational book

Brian G
Freelance writer needed who specializes in product launch and media campaigns.

Joel P
Alternative News Site Looking For Writers/Journalists

Phantom H
Need Sharp Essay Writers